BEE POLLINATION SERVICE DEMANDS EXPERIENCE
The B Farm is proud to offer bee pollination services to help farms of all sizes across the Northeast. Bee pollination is an ecosystem service that helps crops thrive during the growing season so that you can reap the rewards when it comes time to harvest. Learn more about how our bee pollination services are vital to agricultural operations or contact us to inquire about bee pollination service prices today.
For over sixty years, our mission has been to provide crop pollination services to our customers to further ensure their success. Merrimack Valley Apiaries was incorporated in the 1950's by Andy Card Sr. to bring pollination services to the local apple, blueberry, and cranberry growers of New England. When Andy Card Sr. retired from the company in the 1980s, Andy Card Jr. and Crystal Card expanded the bee pollination services. In 1988, Merrimack Valley Apiaries became the first commercial outfit to ship bees to California from Florida and South Carolina for the almond pollination. Since that time, the farm has expanded to over 26,000 colonies of honeybees offering bee pollination services. Today, after providing pollination services for five decades, Merrimack Valley Apiaries has brought the third generation of Cards into the business.
We are committed to bringing the best pollination service to all of our growers nationwide. Presently, our customer list includes some of the largest fruit and nut growers in the country. References are available and inspections are both anticipated and encouraged.
New Jersey Blueberries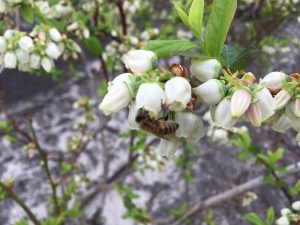 Video Player
We have been Pollination Blueberries in New Jersey for more than 30 years.  We are work with growers large and small.  If you need pollination service please give us a call.
New York Apples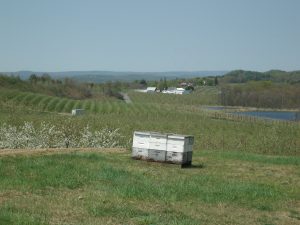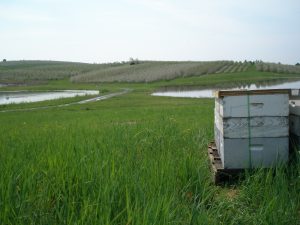 We pollinate focus on the Hudson Valley region from Poughkeepsie to East Greenbush.  We would be happy to be your go to source for Bee pollination in this area.  Please contact us
Massachusetts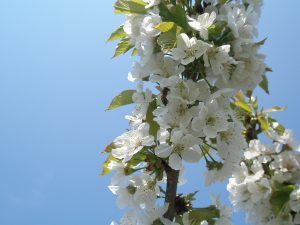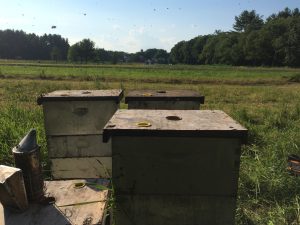 With roots deep in Eastern and Central Massachusetts we are always willing to help out farms with our bee pollination services. We have been Working with many Apple orchards for more than 60 years and three generations. Please reach out if you are in need of pollination services. We are also looking for new pollination opportunities in this area. We are working with several vegetable farms and PYO fruit farms.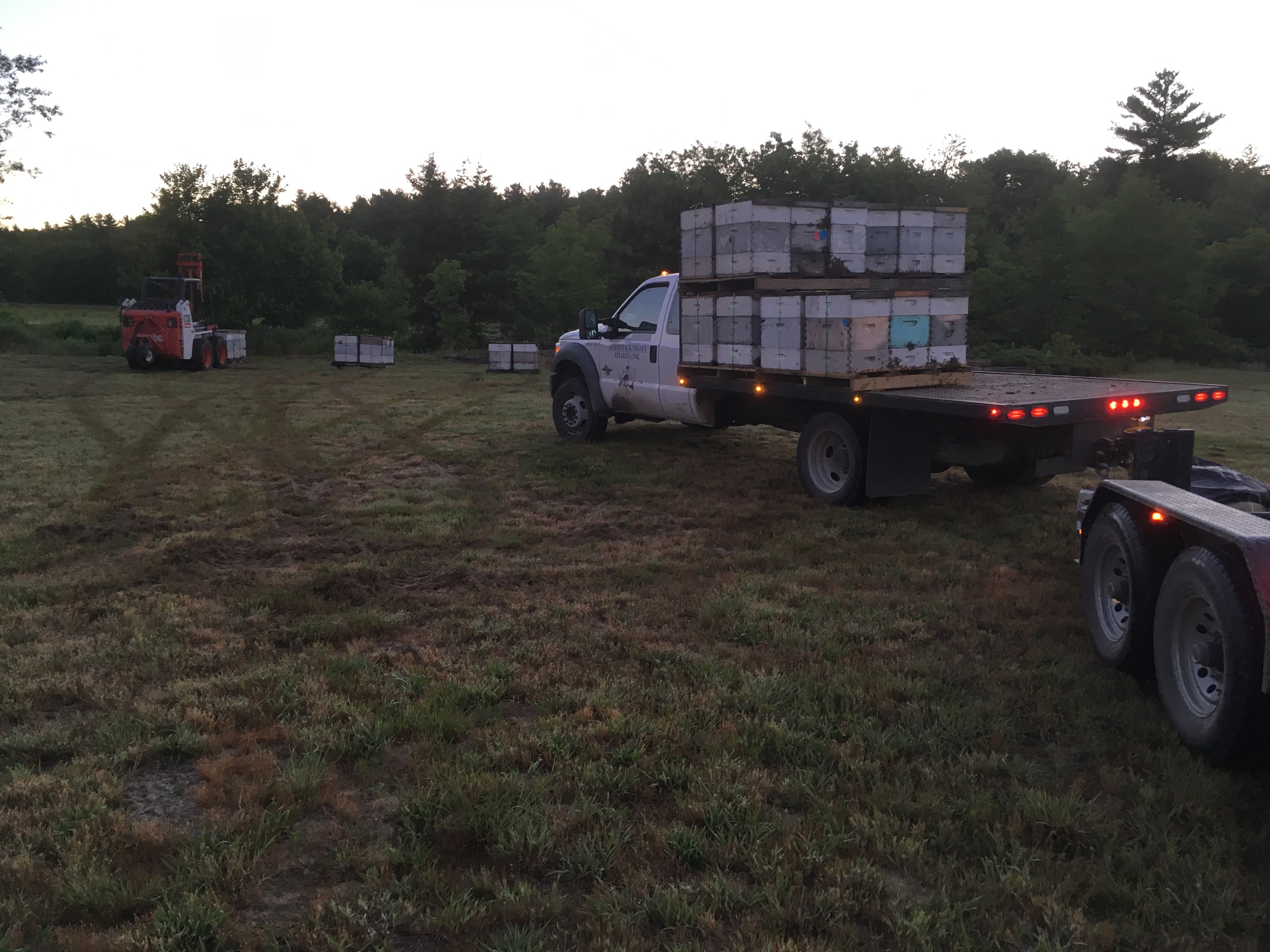 Pollination service begins with strong bees
• We own and operate over 30,000 hives
• We re-queen 100% of our bee hives each year
• Our brood/hive ratio is among the highest in the industry.
• Remember when choosing your pollination service that strength, logistics and experience allow us to keep our pollination promises.