Jennings, LA Group 1 (March 27th-April 8th) Southern 5 Frame Nucs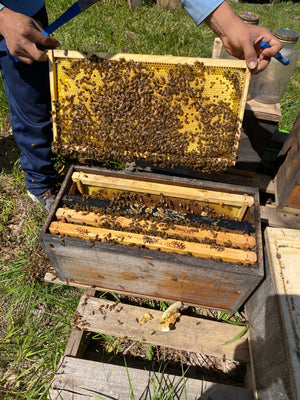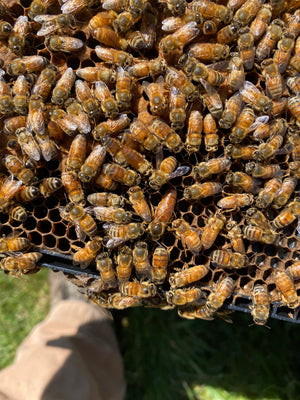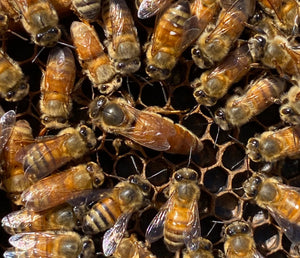 The only choice for first time beekeepers looking to have more success. These nucs are 4 weeks ahead of any package. This difference can be the deciding factor for survival for new beekeepers. Our nucs give you an advantage that you need when trying to grow your hive. Having an established queen also reduces problems of acceptance that come with packages.
What you get with our nucs:
• 3 frames of brood with bees
• 2 frames of food with bees
• Newer Frames
• Established Laying VSH queen
• Not made from bees returning from California Almond Pollination
• Wooden box
Pickup Location:
1103 CM Davis Rd.
Jennings, LA 70546